July 8, 2021
"federal student loans had a median debt of $181,000
...
Yet 2 years after earning their master's degrees, half of the borrowers were making less than $30,000 / year"
The Elite Master's Degrees That Don't Pay Off - WSJ https://t.co/f2oKVMlNIT https://t.co/YgWok3W5yu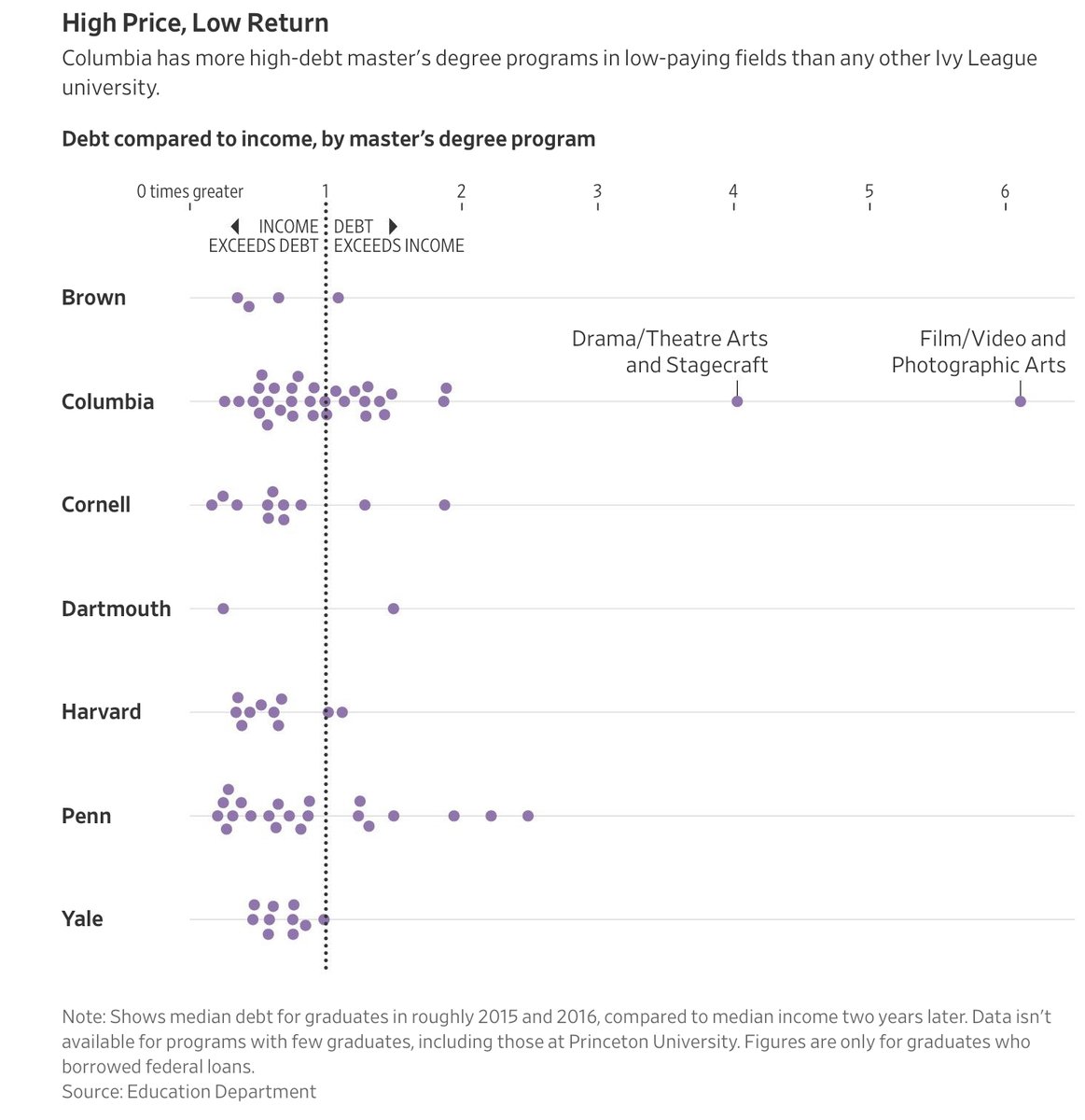 ---
This is one of the many thoughts I post on Twitter on daily basis. They span many disciplines, including art, artificial intelligence, automation, behavioral economics, cloud computing, cognitive psychology, enterprise management, finance, leadership, marketing, neuroscience, startups, and venture capital.
I archive all my tweets here.