October 6, 2021
Now, if you were thinking about changing career, or what your Gen Z kids might want to do in future, today's Twitch leak might give you some hints about where to look next.
(and this doesn't include donations, sponsors, merchandising, or any other agreement)
h/t @KnowS0mething https://t.co/lisBxbZS3m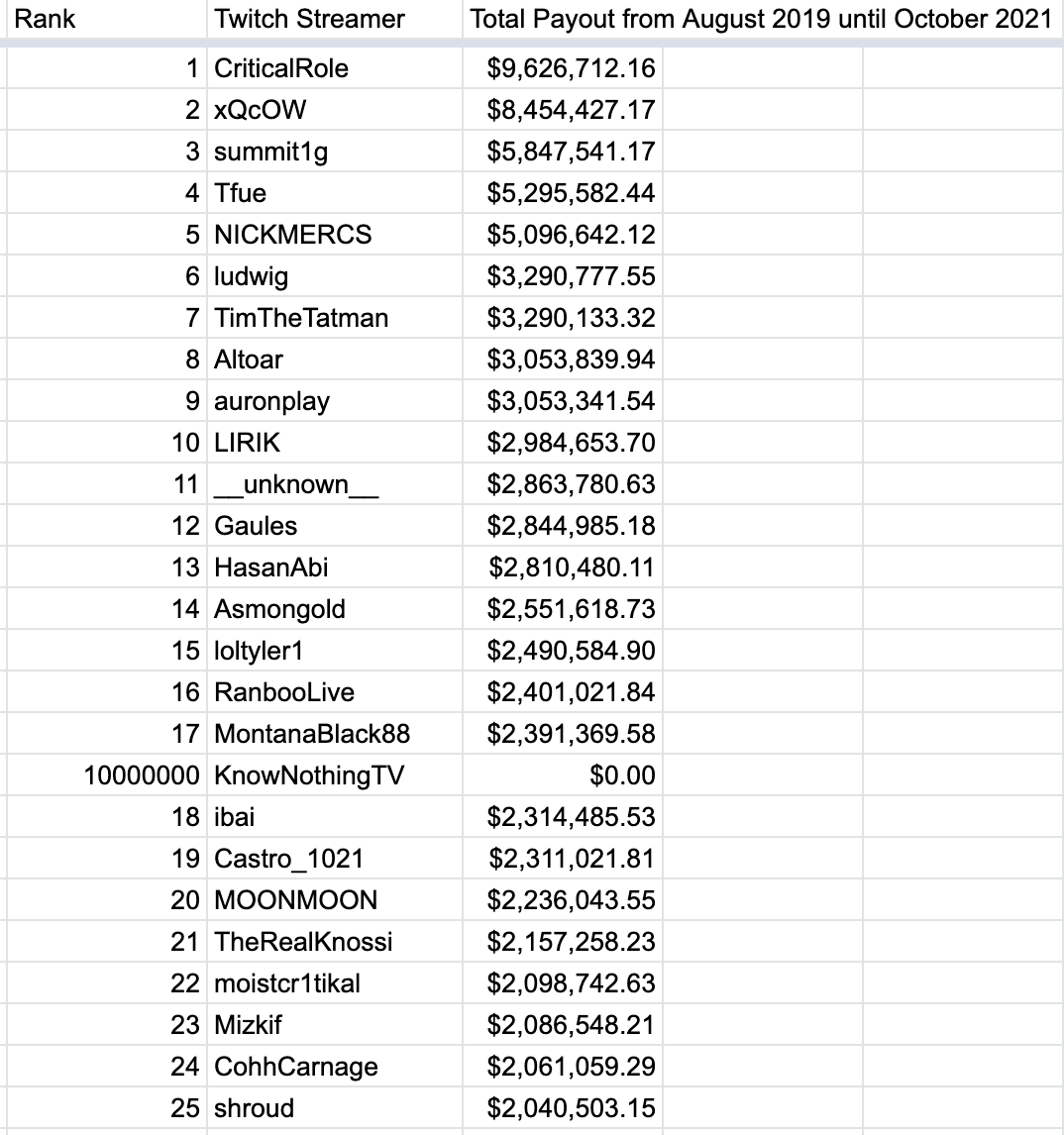 ---
This is one of the many thoughts I post on Twitter on daily basis. They span many disciplines, including art, artificial intelligence, automation, behavioral economics, cloud computing, cognitive psychology, enterprise management, finance, leadership, marketing, neuroscience, startups, and venture capital.
I archive all my tweets here.